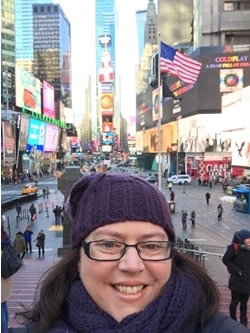 Whether you're heading offshore for business, pleasure or adventure, a professional planner can make all the difference.
Why should you choose me & The Travel Brokers?
I offer a professional travel planning service.
I research for you, and not simply googling hotels and reviews, but based on places I've been, recommendations from other experts, options previous clients have enjoyed and match all of this to your specified criteria.
When you book with me you also get one person that you can contact directly, and the added security of knowing you have someone to call before, during & after your trip.
Travel agents aren't booking engines, we don't just take your payment and then leave you on your own.
I like to say "The Internet is for Looking, Amber Simpson is for Booking"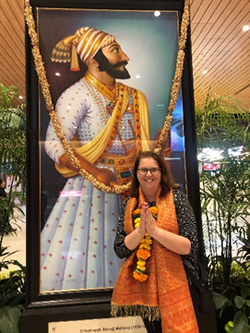 I am One Stop Shop for all aspects of your trip. From air tickets, accommodation, ground transfers, activities, to unique experiences & Travel insurance, all with the best expert advice.
Plus as a member of helloworld - access to the latest deals.
Having travelled extensively, recent destinations include South Pacific, Australia, UK & Europe, USA & Hawaii, India, Bali, Thailand, Japan, Singapore, Hong Kong, China, Korea, plus Cruising worldwide.
I am an accredited CLIA cruise agent.
I also arrange Gift Vouchers, Group travel, Weddings, Corporate or Sports Teams.
Being TAANZ bonded and IATA accredited gives you the security of knowing that your money is safe and protected.
Just an email or phone call away, always happy to visit you in your home or local café.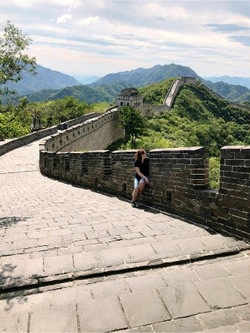 Also, feel free to make appointment to meet in my office.
I look forward to hearing from you.
Amber Simpson, Your Travel Professional.
Winner 2016, The Travel Brokers - Award for Best Revenue Growth
Winner 2018, The Travel Brokers - Most Improved Award, Allianz
Winner 2019, The Travel Brokers - High Flyer Award


Client Testimonials:
In May 2019, a large group of dancers, parents and supporters travelled to Orlando, Florida for Dance Worlds. I volunteered to coordinate the travel, but had the good fortune to be recommended Amber as a suitable Travel Consultant. She was fantastic!!
We were a difficult group to organize, with limited time available before travel, however she was the most patient person we could have had on our team! Nothing was too much trouble, she was happy to coordinate with individual family units, and fulfil each of their requirements.
There is no doubt that we would use Amber's services in the future with any Dance group requirements. And I can honestly say that should I personally require help with travel arrangements, she would be the first person I would contact!
Donna Adams
We use Amber for all our business and family travel. Amber is approachable, friendly and full of great ideas. She understands what it takes to make a fun family holiday and her efficiency and organisation makes travel hiccup free.
Sarah Vokes
A thx so much for your wonderful organisation - yet again! The trip was great, Kauai perhaps a little quiet for us (you did warn me!) but we did swim with turtles at poipu! Amazing break!
Tania C
Amber, yet again you have excelled yourself in terms of holiday advice! We started off with a visit to Pompeii in mind and you made recommendations around that which proved to be second to none. From hotels, transport, to a small cruise ship - you read our preferences perfectly!! Many thanks.
You made our travel arrangements seamless and we must congratulate you on the quality of your advice and service.
Alan and Alison
I should not close off before thanking Amber for all the very professional work she put in prior to the trip ensuring that from whoa to go we just moved seamlessly from one adventure to the next, were we just lucky I think not, the experience and dedication of a person like Amber can make it happen.
See you next year!
Paul E
We had an absolutely FANTASTIC time in Japan and loved every single minute. Thank you so much for your planning and expertise that were just so invaluable when travelling somewhere we'd never been.
Amanda P