My name is Janine Mallon; travel consultant, tour operator and seasoned traveller. With over a decade of experience as a travel consultant I have the experience and skill to help you design your dream holiday.
A love of languages, cultivated through my teenage years, stoked a desire to travel and experience the world and I embarked on my first overseas trip at the age of 16.
This initial trip was a student exchange to Germany where I was fortunate to be hosted by a great family who took me to numerous destinations in Europe. That trip, and those excursions, strengthened my desire for future travel and my journeys since have taken me all over the Globe!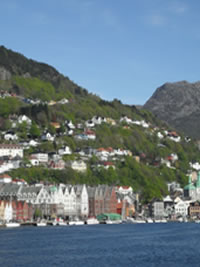 I graduated from the University of Otago with a Double Bachelor's Degree in Languages and Tourism Management and not long afterwards began work as a travel agent in the industry I enjoyed so much.
During my career I have opened two travel agencies and managed three teams for various companies. In 2010 I took on a bigger challenge and formed my own company – Tasty Tours.
What started as a small business offering day tours around Dunedin and Otago has now grown to combine two of my greatest passions, international travel and exquisite food, and being a member of The Travel Brokers has allowed me to do this.
In my travels I have enjoyed a great variety of trips, from holidays with my husband Damian, familiarisation trips for work and top sellers trips. When traveling I always take the opportunity to sample the local cuisine.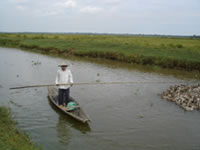 I have seen the castles, churches and cathedrals of the UK and Europe, the beautiful fjords of Norway, the friendliness of the people of Thailand, and had clothes tailored in Hoi'An in Vietnam.
In our own back yard, Australia offers so much diversity, from the Great Barrier Reef, to theme parks, to the wine valleys of South and Western Australia.
In each of these countries I have enjoyed the scenery, the people and their culinary culture.
For true relaxation, you cannot go past lying on a beach, a Pina Colada in your hand, on an island in the South Pacific or taking a cruise around this great region.
My own moment of pure travel relaxation was on our honeymoon at Yasawa Island Resort, in the northern islands of Fiji a few years ago.
There was no cellphone coverage and the food, atmosphere and hospitality was the 5-star Fijian experience. It was unforgettable.
Another travel highlight was dining in a Chateau in the Loire Valley a couple of hours west of Paris, where I enjoyed a 7-course dinner, matched with great French red wine.
I would never be able to tell you what my one travel highlight is though. Every trip has a different purpose, perhaps something special you want to see or experience, and each trip you take should be filled with so many memorable moments, you cannot pin point just one particular highlight.
I am here to help you create those travel experiences, ones unique and special to you, and filled with memorable moments and highlights. I want to make your travel dreams a reality!
I believe that you have the right to plan your travel, uninterrupted, where and when you want to, whether that means meeting with me in a café, in your home or simply communicating via phone and email.
This belief is what has led me to become a travel broker. I love arranging travel and helping to make my clients' dreams come alive.
By accessing great deals through just about any supplier, I can assist with anything from flights and stopovers to cruises, accommodation, trains and rental cars, sightseeing, show tickets and the list goes on.
Please send me through your travel plans and ideas and I will be more than happy to assist you.
Together, we will establish the best way for you to travel, to meet your wants and needs.
I will provide you with valuable insights into the places you are going and most important of all, the tricks of how to travel smartly, no matter where you are going and what you are doing.
I will ensure the best deals for you; let me do the searching and take away the hassle of arranging visas, insurance and negotiating deals with airlines and suppliers.
I am supported by Go Holidays, a large and reputable wholesaler, with great buying power. This means I can access great deals for you that you won't find elsewhere.
The Travel Brokers is TAANZ bonded and IATA accredited, making us a safe and secure option for you.
Email or call me now to arrange a time for us to meet and plan your fantastic holiday.
I look forward to meeting you and working together to create an unforgettable travel experience you will cherish forever.
Post: PO Box 1444, City Centre, Dunedin 9054
Office hours: Mon - Fri, 9.00am - 4.30pm
Phone: (+64) 03 453-1455
Mobile: +64 21 070 1658 (Available during office hours or after hours, for travel emergencies only)