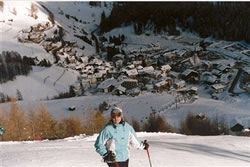 Welcome to my web page.
I am originally from Burntisland a small town on the East Coast of Scotland and emmigrated to New Zealand in 1993. I have lived in the Timaru district for 17 years and very passionate about my adopted home New Zealand. I have over 12 years experience in the Travel Industry as a Consultant bringing to you a wealth of knowledge. As the industry has diversified over the years the "Travel Broker" emerged which allows me to offer my clients a personalised yet still competative service. Its an exciting concept which allows me to work from home with more flexability still providing a Professional Travel Business.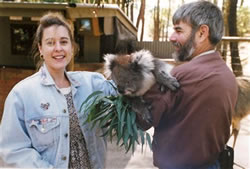 I have travelled around the UK and Scotland and into many areas of Europe (France, Spain, Greece and Italy). Australia and the Pacific Islands are favourite and memorable destinations. But my biggest passion is skiing which takes me to the winters of the Northern Hemisphere with my personal favourite being the Ski Fields within the USA.
Through helloworld Limited, GO Holidays & other travel suppliers I can resource the best value deals for your specific needs whether it be Domestic New Zealand or the most obscure International destination be it flights, accommodation, touring, cruising or a train journey. I can easily assist with other travel requirements such as insurance, passports, visas and foreign currency as we have the most reputable suppliers to source from.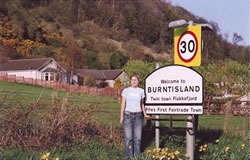 I firmly believe the key to your trip being a success is the time you invest in the planning. Finding the right products places and services that suit YOU the individual. By doing this you ensure you travel the way you want to and this intern will give you the most memorable experiences.
I am here to provide a genuine personal and professional service for your travel plans. Don't hesitate to contact me and I look forward to hearing from you.
You can reach me 7 days a weeks, either by email or phone. I am also "mobile" so can call on you at times suitable to yourself.